NEW Triple-Action Facial Cleanser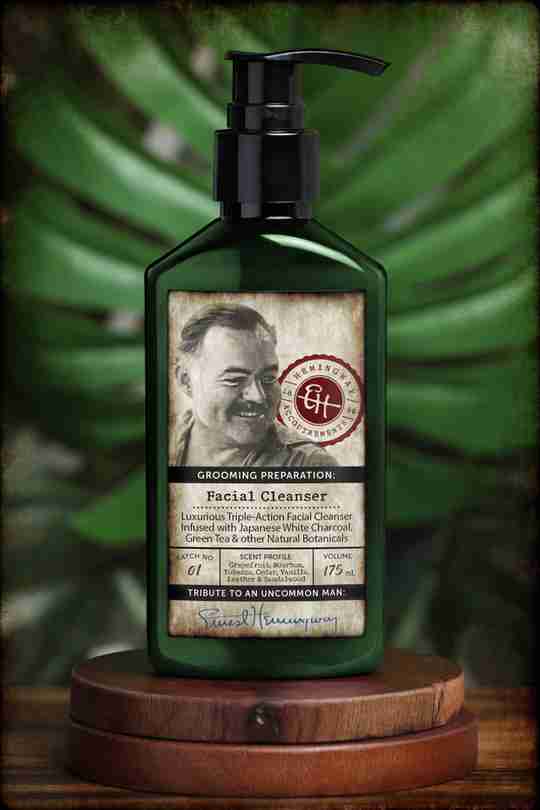 Detoxify, Hydrate, and Rejuvenate Your Skin for a Healthier and More Youthful Glow.
A Daily Facial Cleanser Formulated with Japanese White Charcoal, Prickly Pear Oil, Acacia, and Organic Green Tea.
If you don't agree that this is hands down, the best performing facial cleanser on the planet, I'll give you your money back. Guaranteed.

Protect your skin from environmental damage and signs of aging with our Luxurious Triple-Action Facial Cleanser:
Detoxify | Purify

 - Powerful, bacteria-fighting agents, like Japanese White Charcoal & clay, remove dead skin cells, gunk, make-up, dust, dirt, and residue from your skin with our gentle yet highly effective skin cleanser.

Hydrate

 - Unlike other face washes, our facial cleanser, fortified with Prickly Pear Oil and Glycerin, will help promote deep hydration, nourish, soothe and moisturize your skin after cleansing.

Rejuvenate

 - Combats the first signs of aging, stimulates circulation, protects skin against environmental damage, and supports collagen & elastin production thanks to antioxidant-rich Green Tea, Acacia, Japanese White Charcoal, and Prickly Pear Cactus Seed Oil.
Scented with our Hemingway Signature fragrance!

Size: 6oz | 175ml

Advanced non-abrasive exfoliating cleanser perfect for all skin types. This purifying, foaming cleanser contains Japanese white charcoal to draw out dirt, gunk, and impurities with its exceptional absorbent properties. Your skin will be deep cleaned, hydrated, and dewy soft.
Anti-oxidant green tea, coconut-derived glycerin, and mild cleansers leave skin balanced and looking younger. Infused with Prickly Pear Cactus Seed Oil known for its potent regenerative skin properties. Fortified with Acacia which supports collagen and elastin production.
The Incredible Power of Japanese White Charcoal:
Japanese White Charcoal, aka Binchotan Charcoal, is produced by burning oak branches at extremely high temperatures (1000°) for several days and then rapidly cooling them. Known as the highest quality activated charcoal to detoxify, exfoliate, deep clean, and moisturize. 
It also helps improve fine lines, hyper-pigmentation, and age spots.It prevents pimples and blackheads from forming by removing the excess oil that clogs your pores.

Benefits of Japanese White Charcoal:
Younger Healthier Skin

- activated charcoal provides detoxification, deep cleansing, smoothing, and rejuvenation of your skin.

Minimizes Pores & Improves Acne

- Thanks to its oil-absorbing superpowers, activated charcoal can unclog your pores leaving them free and clear of the nasty impurities that lead to whiteheads and blackheads.

Treats Skin Conditions

- activated charcoal's naturally antibacterial and anti-fungal properties can help heal damaged skin.
INGREDIENTS: Water, glycerin, bentonite, cocamidopropyl hydroxysultaine, magnesium aluminum silicate, caprylyl/capryl glucoside, lauryl glucoside, xanthan gum, camellia sinensis (green tea) leaf extract, charcoal powder, acacia catechu gum, phenoxyethanol, hydroxyacetophenone, sodium lauroyl sarcosinate, tetrasodium glutamate diacetate, ethylhexylglyerin, caprylhydroxamic acid, citric acid. Contains fragrance.